Planning creative for the holiday season
Start by organizing creative requirements based on your campaign calendar. For example:
October Lead Generation Campaigns (like Contests, Giveaways, or Holiday Gift Guides)
November VIP Lead Generation
Black Friday
Cyber Monday
BFCM Last Chance/Sale Extended
Last Minute Gifting & Shipping Deadline (December)
Create content in batches around these key dates. Then consider adding variations that can be released throughout the BFCM weekend that build urgency by expressing limited time and limited stock. 
From there, layer your offers, products/bundles, and creative content you'll want to focus on. This should include your content creators and aesthetic approach as well. 
It's most efficient to build creative within 1x1 and 9x16 aspect ratios to ensure they'll work with the most placements possible on paid social. For video content, it's always worth shooting in vertical 9x16 formats that can capitalize on cheaper placements like TikTok or Instagram Stories and Reels in October and the beginning of November.  
As you build your creative in the ad platforms, keep time-sensitive ads in separate ad sets and use consistent naming conventions to avoid confusion and running irrelevant ads after an offer has expired. It happens every year, but you definitely don't want to be that brand that gets roasted in the comments for running a time-sensitive offer well past the expiry date.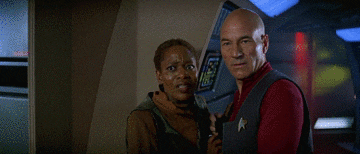 Now that you've gotten creative and copy sorted, you're just about ready to turn on the acquisition firehose with some solid paid media campaigns. But before you launch, make sure your site is set up for success to avoid leaving revenue on the table.